Tender Care Veterinary Center held an open house July 22 at their new facility in Gleneagle. A Tender Care Pet fundraiser, with proceeds going to help pet owners in need with veterinary care, was part of the open house. The event also included discounted microchipping, free pet adoptions with National Mill Rescue, face painting, a bungee trampoline, facility tours, drawings for prizes and food and ice cream rounded out the open house.
The new facility has four veterinarians and there are five veterinarians at the Falcon location.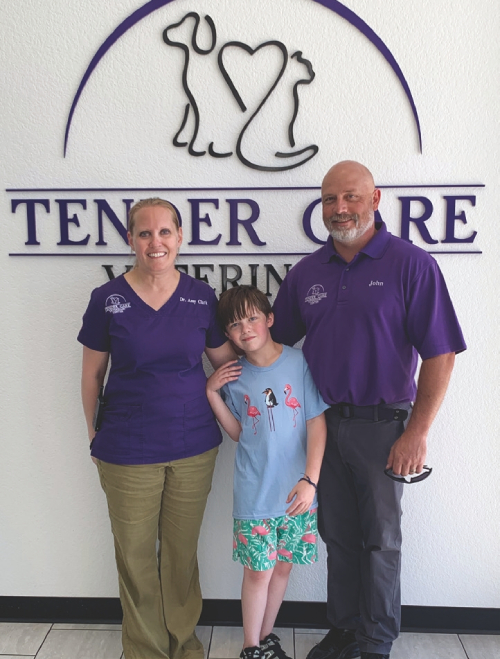 Tender care owners: Dr. Amy Clark and her husband, Dr. John Amen, are the owners of Tender Care; their son Caden was also part of the open house festivities.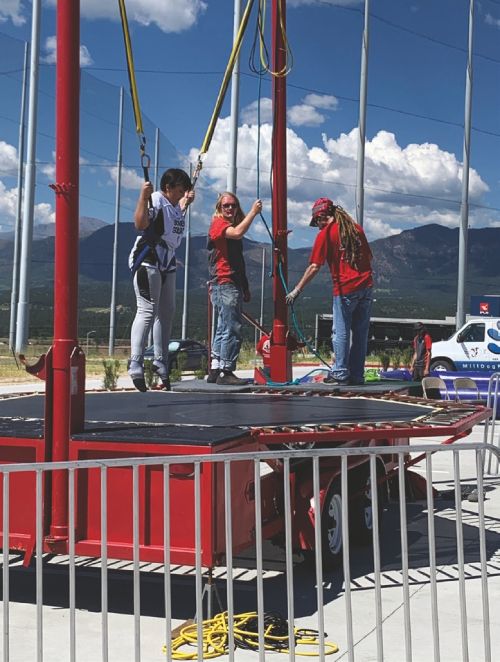 Tender Care trampoline: A big hit at the Tender Care open house was the bungee trampoline!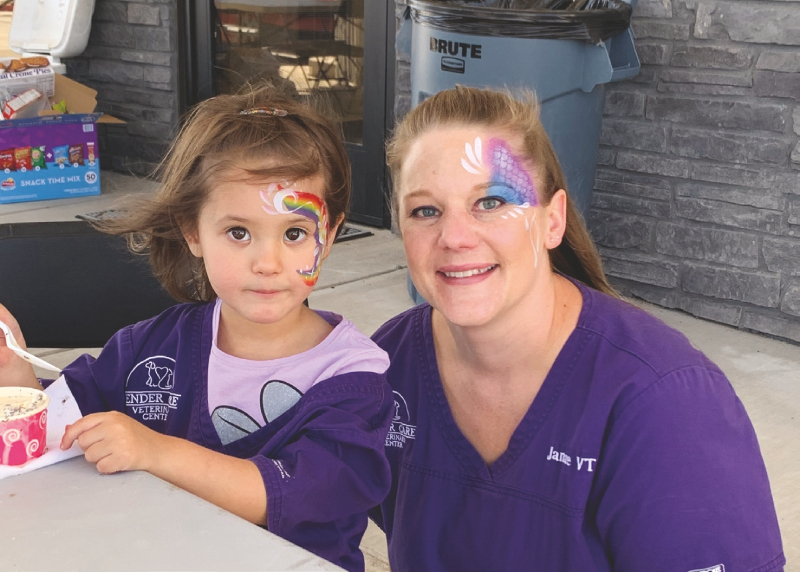 Tender care tech and daughter: Janae Augustine, a veterinary technician, and her daughter, Aspen, enjoyed the face painting and ice cream.