By Erin Malcolm
Last month, as she prepared to compete in the Mrs. Colorado pageant, Elena Flannery, the Mrs. Falcon title holder, said one of the most important aspects of the competition was going to be showing up and sharing the parts of herself that the world needs. And after doing exactly that both on and off stage at the statewide competition, she earned seventh place overall.
"I feel super happy and proud of myself that I made the top 10, but also that I saw this entire thing through," Flannery said.
She was awarded the title of Mrs. Falcon in December 2022 and had just under five months to prepare for what would be her first time competing for the title of Mrs. Colorado.
When she heard "contestant No. 2, Elena Flannery" called out during the top 10 announcement, emotions were high. "I walked up there, and I could feel myself starting to cry because it was just a really magical moment, feeling like all the hard work I put into this was coming together," Flannery said.
One of Flannery's favorite parts of the experience was the genuine camaraderie that developed among the contestants as they fostered a no-woman-gets-left-behind type of culture.
For example, Flannery told a story about how, during the interview portion of the pageant, one of the women forgot her earrings. "We were all like, 'Who has earrings that they don't mind sharing?' And then I looked at her dress — which was a really pretty white dress — and I said, 'Wear mine. I have pearls that would look fabulous on you.' So, I took out my earrings, and gave them to her so she could go into her interview and kill it by having her whole outfit put together.
"It was really powerful just to be around all of these women who were so vastly different, but so beautiful at the same time." Flannery said she knows the friendships she made will last.
Flannery considers the pageant a once in a lifetime "bucket list" experience, and she said she is proud that she completed it.
"Even though I didn't win, I feel like everything I wanted to do — everything I learned about myself and how I want to serve my community — I am already doing," she said. "I don't need a title to continue that."
Flannery is excited to keep serving the Falcon community in her areas of expertise and passion related to fitness and the military.
Mrs. Falcon will still be acting as the key spouse for her husband's squadron, working as a fitness instructor at Meridian Ranch Recreation Center and running her own business. Flannery is now offering personal training and group fitness classes at the new Breaking Barriers Fitness in Falcon.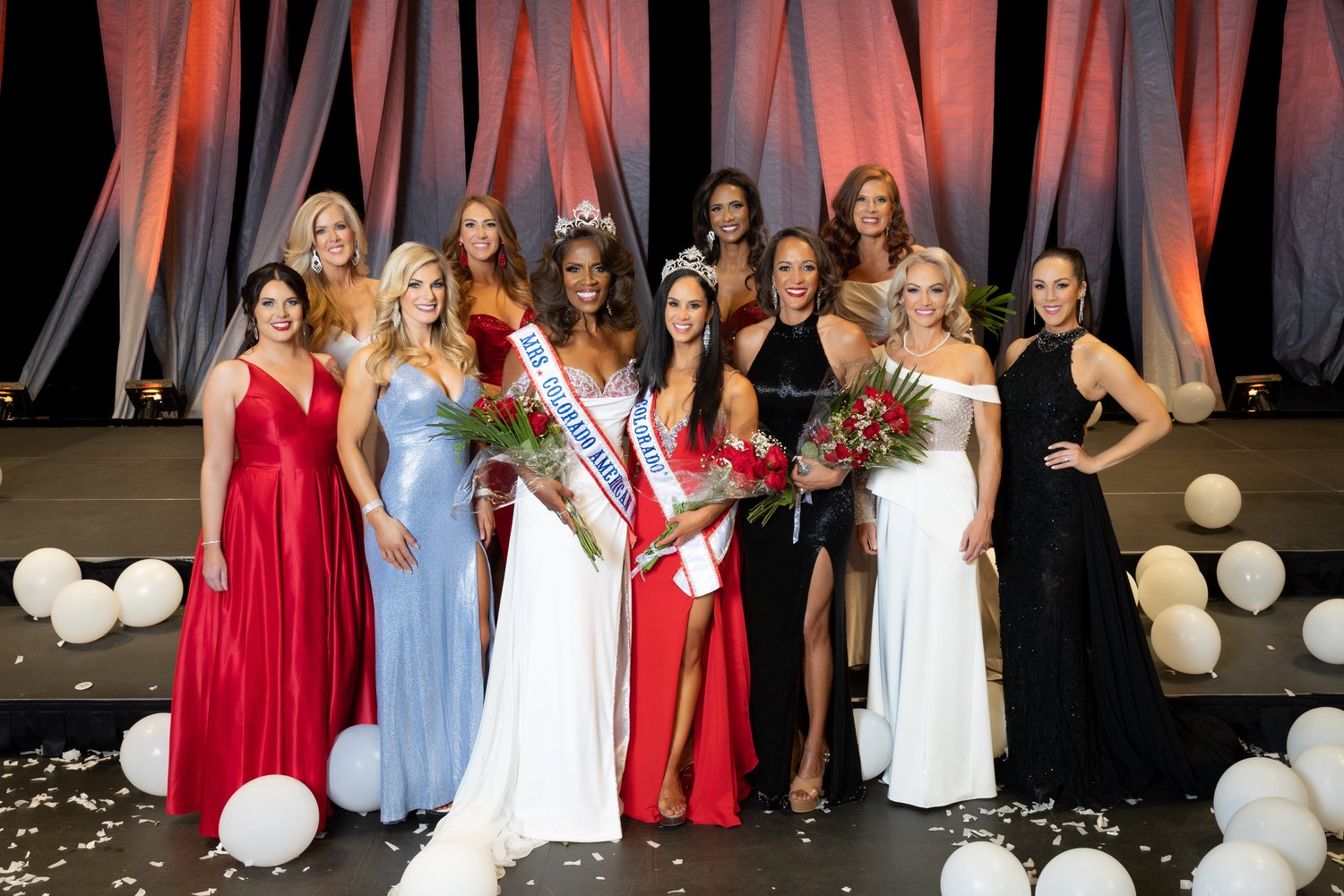 Photo: Elena Flannery, Mrs. Falcon, was among the top 10 contestants at the Mrs. Colorado pageant in April. Flannery is to the left of the newly crowned Mrs. Colorado 2023. Submitted photo