Cherokee Metropolitan District hosted a ribbon cutting ceremony for their Water Reclamation Facility. The district celebrated the completion of a design-build wastewater facility expansion project for CMD. It features the U.S.'s largest municipal membrane bioreactor (MBR) and high-recovery reverse osmosis (HRRO) treatment plant, and Colorado's largest municipal MBR. The treatment facility is a 4.8 million-gallon per day wastewater treatment facility, serving 40,000 customers in Colorado Springs and surrounding areas. Also, a new log was revealed for the Cherokee Metropolitan District.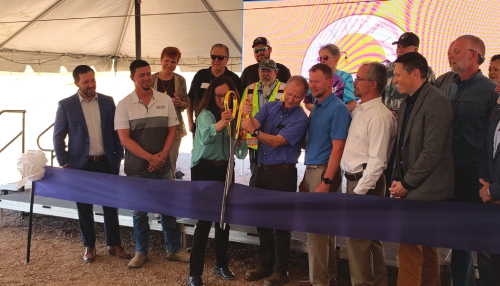 Amy Lathen cuts the ribbon as Cherokee Metropolitan District celebrates the new Water Reclamation Facility. Joining her were and others from CMD and team members from Burns & McDonnell Engineering and Gurney Construction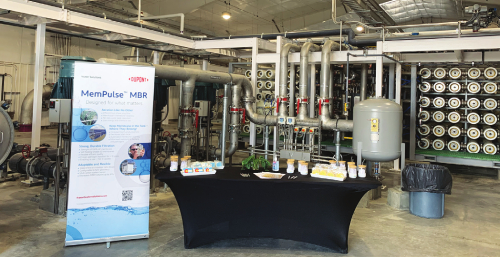 Cherokee: The wastewater treatment facility for Cherokee Metropolitan District was so clean, someone said he could eat off the floor.